Discover Homeoffice Santana – CoLiving & Workation Madeira
Welcome to our CoLiving community!
Welcome to Coliving Santana by Homeoffice Madeira. We invite you to experience a unique CoLiving & Workation journey. Whether you're a coworker, freelancer, digital nomad, or simply seeking a change – here, you'll find a peaceful and inspiring environment in a beautiful location in Madeira!
Let yourself be inspired:
CoLiving Where Passion Meets Community
Homeoffice Madeira was founded by Figo and Kiki, with Seb and Marek supporting in Santana. We are dedicated to making your stay as pleasant as possible and creating a unique CoLiving community in Madeira. In addition to providing optimal working conditions, we value shared activities. Join us after work to explore the secret and beautiful sides of Madeira!
Perfect Coworking
Beautiful small villa with a pool in a prime location and spectacular views.
Comfortable Rooms
Each room features a private en-suite bathroom and a desk.
Open-minded Community
Meet open-minded people and explore the island together after work.
Live and Work in Paradise
After-work hiking tours? Weekend island expeditions? No problem! We foster an active CoWorking & CoLiving community and offer more than just fiber-optic internet. Whether it's affordable access to rental cars or insider tips and off-the-beaten-path hiking tours, if you're craving work-life balance, Santana is the perfect place for you!
Everything You Need for the Perfect Workation
The CoLiving Villa in Santana offers you a breathtaking environment, excellent Wi-Fi (including fiber-optic internet), private bathrooms, a sports area, a barbecue area, a pool, sun loungers, a rooftop terrace, a spacious kitchen, and much more. Everything revolves around a relaxed and stress-free experience, where you can enjoy the feeling of living and working amidst beautiful nature without sacrificing the comfort and amenities of a modern accommodation. Following the motto: "Everything is possible – nothing is mandatory!"
Madeira is more than just Ponta do Sol and Funchal!
Located in the most beautiful natural region of Madeira, Home Office Santana offers more than just a cozy Co-Living and Co-Working space. It provides access to the island's breathtaking natural wonders. With a variety of outdoor activities nearby, you have the opportunity to immerse yourself in the beauty of Madeira and create memories that will last a lifetime.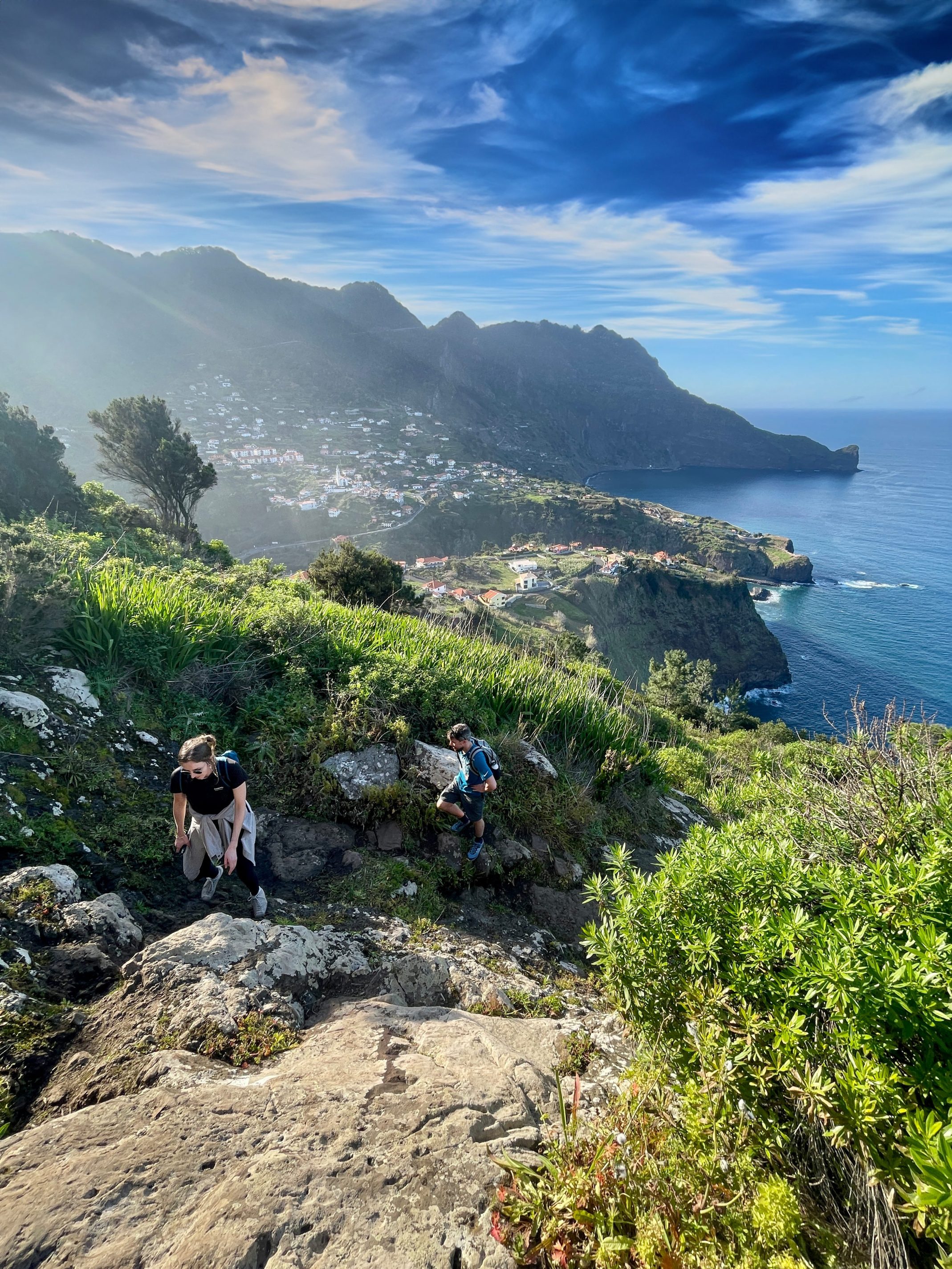 We are delighted to welcome you to our home office Santana! Please feel free to contact us to discuss the details.